New to AnimePaper? Join our community today!
@ Everyone! If any of you have a Facebook please let me know! I really miss talking to all of you, and since I don't come on here anymore really and spend a lot of time on FB, it would be perfect!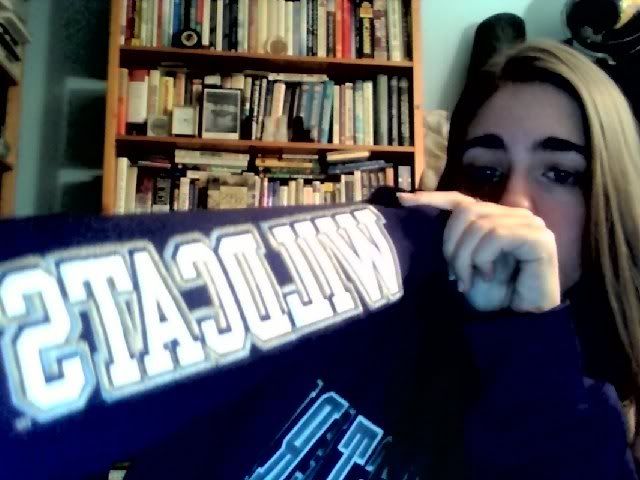 Hiya members! The reason I joined Animepaper was mainly to make friends. I love anything to do with design, but sadly I don't have a lot of extra time to create wallpapers. I've even held back on editing YT videos for about a year now because I've just been so busy! So I apologize for not chipping in and adding a wall every once in a while. Blah.
To start off introducing myself, my name is Katelyn. My friends call me Katie, Kit, Kitty, Kitkat, etc.. for short. I'm 19 and I'm a student at Harper college (Soon to be Lakeforest). I don't work as of now, but I used to at Remax Suburban (for about 2 years) under my dad and his boss as a secretary and seller. I felt tied down and at that moment I knew I had to quit and just focus on college. I love my Chemistry, Accounting, Graphic Design, Digital Photography and Ethics classes best. They are a lot of fun! For activities, I LOVE playing any kinds of sports. My favorite is definitely baseball! I write a lot: music lyrics, poems, fan-fics, etc.. And I also read and sketch quite often.
I live in Chicago, Illinois, just outside of the city. I feel that it's more peaceful that way. I enjoy being able to go to movies, the beach, Navy Pier to see the fireworks, Museums, Zoos, Wrigley Field: Chicago Cubs, United Center: Chicago Bulls, Soldier Field: Chicago Bears, etc..
When I get older and move out I don't plan on moving to a different state (unless it's Seattle <3). I've always and will always love living here. One thing I almost forgot to mention was that I like to type a lot. So if you give me a long message be sure to receive an even longer one! Haha.
Last but not least: I have 3 brothers, 3 dogs and 3 cats. I get along with my brothers extremely well, they're just like me and without them in my life it wouldn't be as fun. My cats and dogs are just the sweetest, 'sides the cats scratching and dogs barking xD
If I left anything out I'll be sure to update. Bye for now!
~Kit~ TheFlameAlchemist
P.S. Oh and I have an obsession with vampires.. ^,..,^